In the middle of May 2016, Tim Doyle made the first ascent of a fantastic new problem he called Peter and the Wolf. On a beautiful boulder with comfortable holds and burly moves which lead the climber naturally towards the boulder's highest point, this problem is bound to become a destination even at its somewhat obscure location. Best guesses at the moment put the problem somewhere in the V8-V10 range.
Marek Gomolka worked the problem with Tim on the day of the first ascent. Marek returned on June 3, 2016 for the second ascent which I caught on video.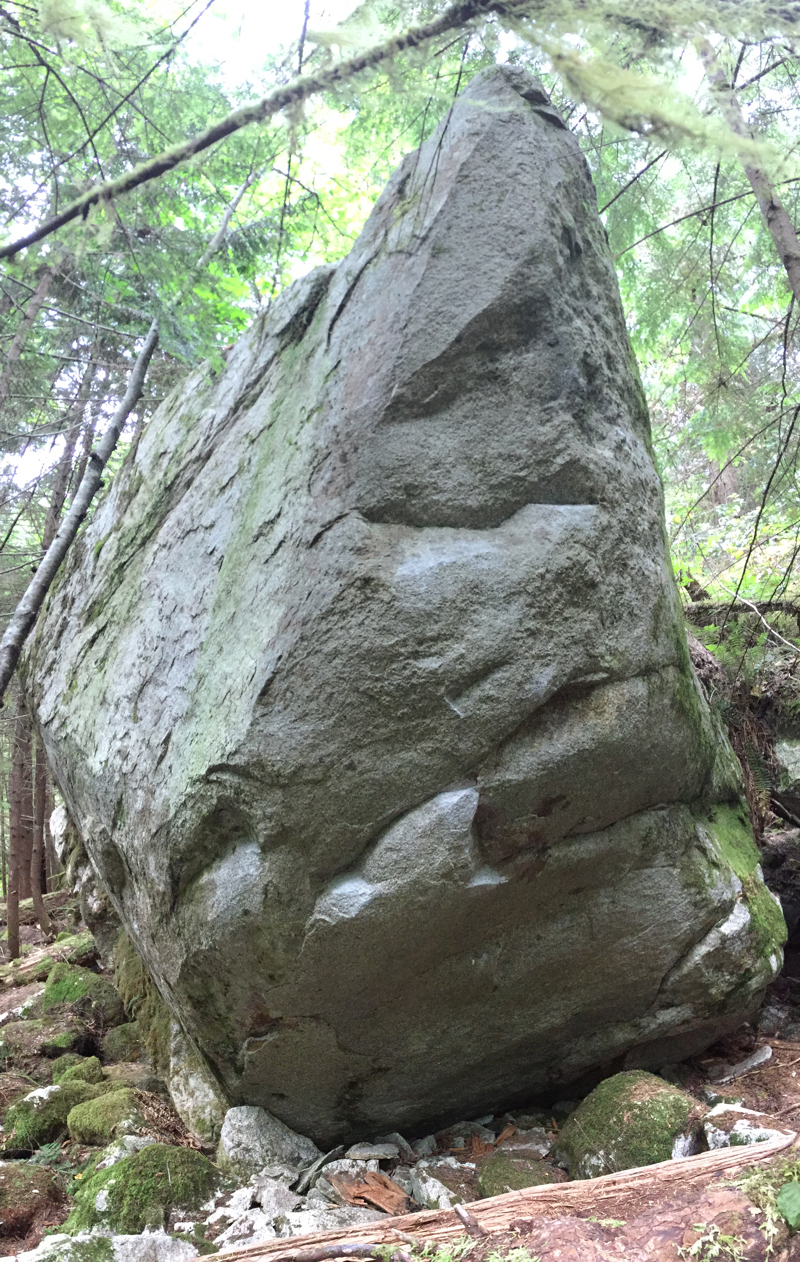 There is now a nice warm up, Early One Morning just a few meters behind Peter and the Wolf.
Approach
Peter and the Wolf is between The Papoose and Gonzales Creek and shares parking with another Doyle problem called An Understanding (incorrectly listed as The Silk Road in Squamish Bouldering 3rd Edition.)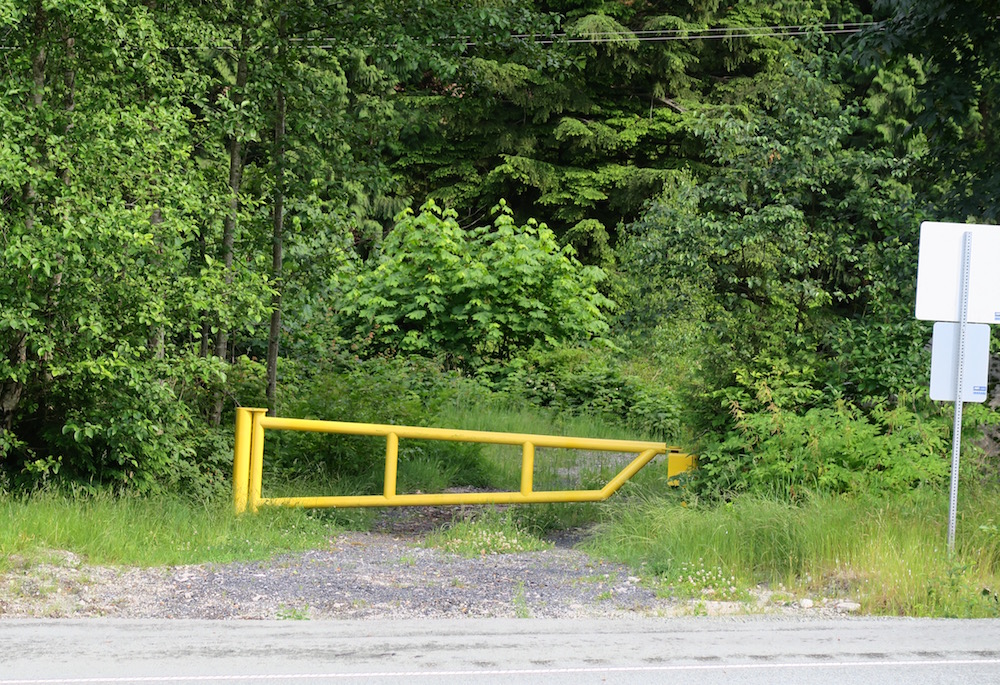 From Squamish, drive south on Highway 99. After passing Shannon Falls and The Papoose, you'll see signs for the chain up area on the west site of the highway. Directly opposite the chain up area is a beefy yellow gate on the east side of the highway. That gate is your parking destination. Continue driving south for another 1.8 km to the viewpoint on the west side of the highway. Use the viewpoint to turn around. Drive north on the highway 1.8 km back to the yellow gate. Park your van in the small paved pullout at the gate, well clear of highway traffic without blocking the gate.
From Vancouver, drive north on Highway 99. Reset your odometer at the Murin Provincial Park parking lot entrance and continue north along the highway for another 3.3 km. The yellow gate is hidden as you approach. Park your van in the small paved pullout at the gate, well clear of highway traffic without blocking the gate.
To find Peter and the Wolf, hike from the gate east along the access road. You'll cross through the first power line cut which has steel towers and single wooden poles. The second power line cut has triple wooden poles and is the cut you want. Follow the power lines north for about 100 meters until you reach the lowest point of the cut where a creek runs across the cut. Cross the creek and continue up the short, steep bank on the other side. Follow the power line cut for a total of about 40 meters past the creek. Before you reach the obvious bluff facing you in the power line cut, veer right onto a similar cut that has no power lines. After about 20 meters, a deluxe trail branches off to the right. Follow that trail across a couple small creeks for about 50 meters to the boulder.