Hunting around the Shannon Falls to Gonzales Creek area in Google Maps, I spied a boulder. Probably a big boulder.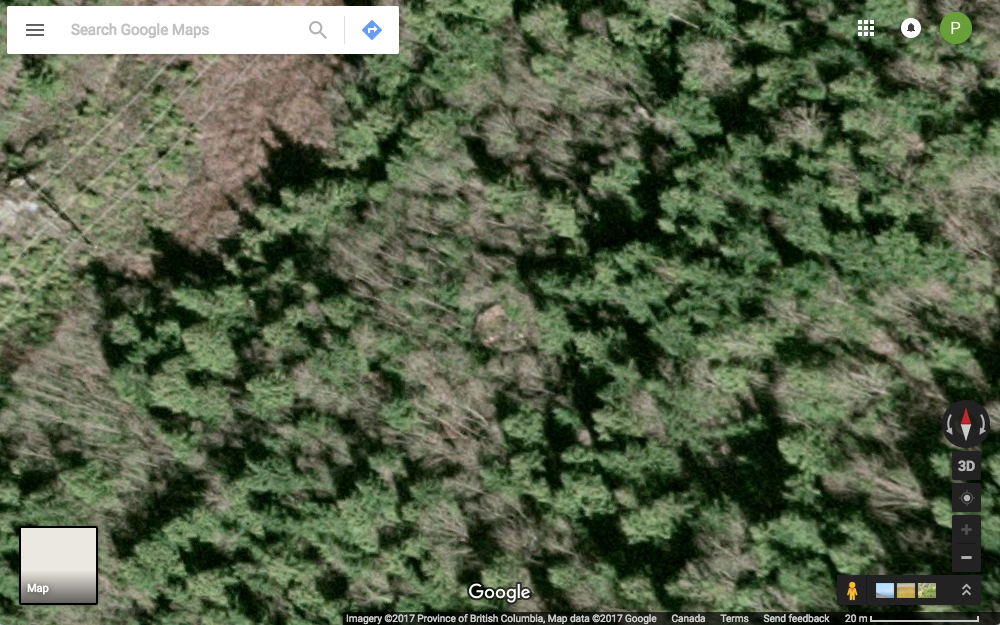 I entered the coordinates (49.66554, -123.16517) into my GPS and out I went.
On the way, I found Intoxication Boulder which is impressive on its own and provided a distraction.
I continued bashing down the hill looking for the big one. Only about 60 meters away, I arrived at a true beast of a boulder: The Mastodon.
The 8 meter tall line on the west side caught my eye the most. A shallow dihedral and sharp arete above a jumble of three big blocks for a landing.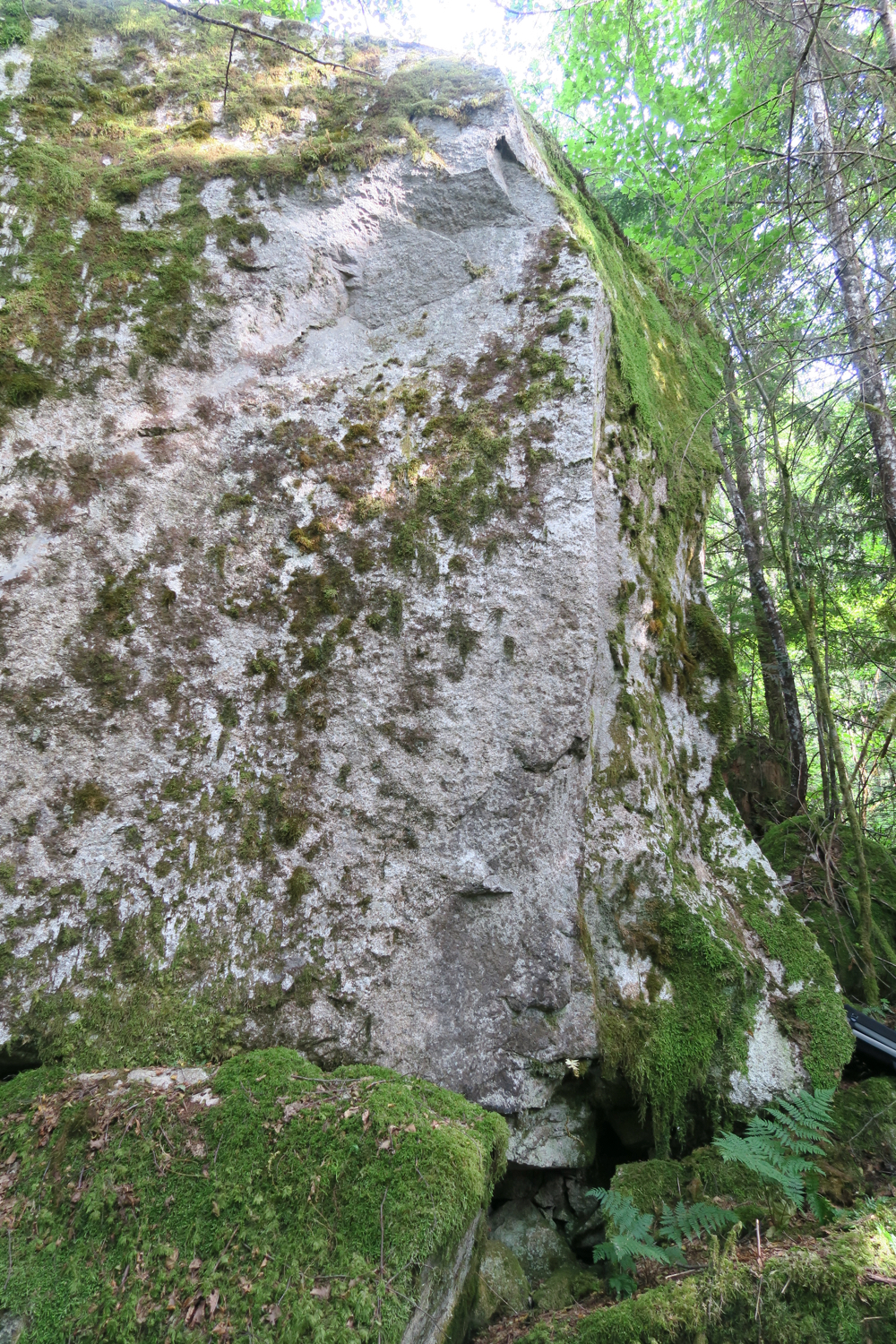 Ryan Davy and I had been planning on getting out climbing. Ryan's shirt fit the plan quite nicely.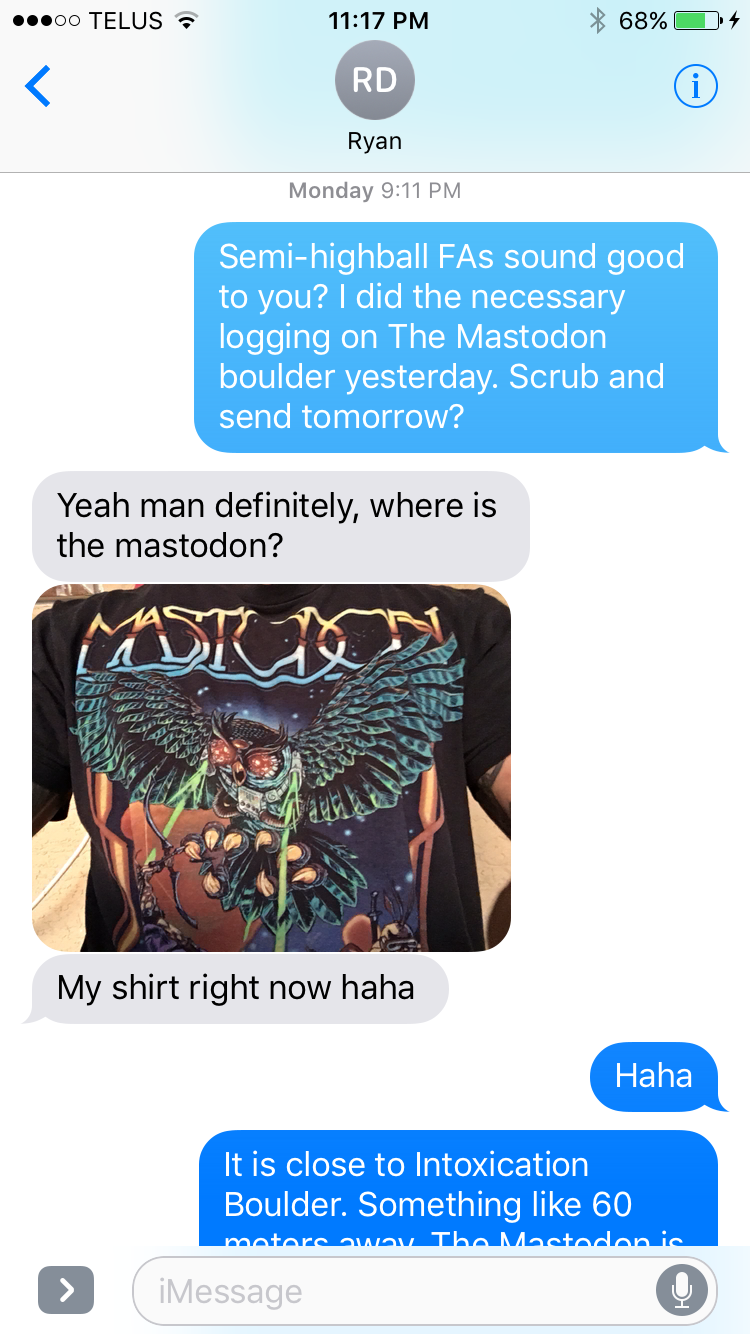 Last Tuesday, after messing around with two lines on not-so-good granite on the other side of the boulder, Ryan and I worked the dihedral/arete getting up to the crux. Lots of delicate footwork while laybacking the arete.
There was a bit of a rain delay this weekend but I was happy to find it dry this morning. While I waited for Ryan to arrive, I worked the top on a top rope.
As soon as Ryan arrived, it was time. I could barely wait to climb the thing. Ryan propped his camera against a tree and recorded this video.
I went up it a couple more times because it is such a fun climb.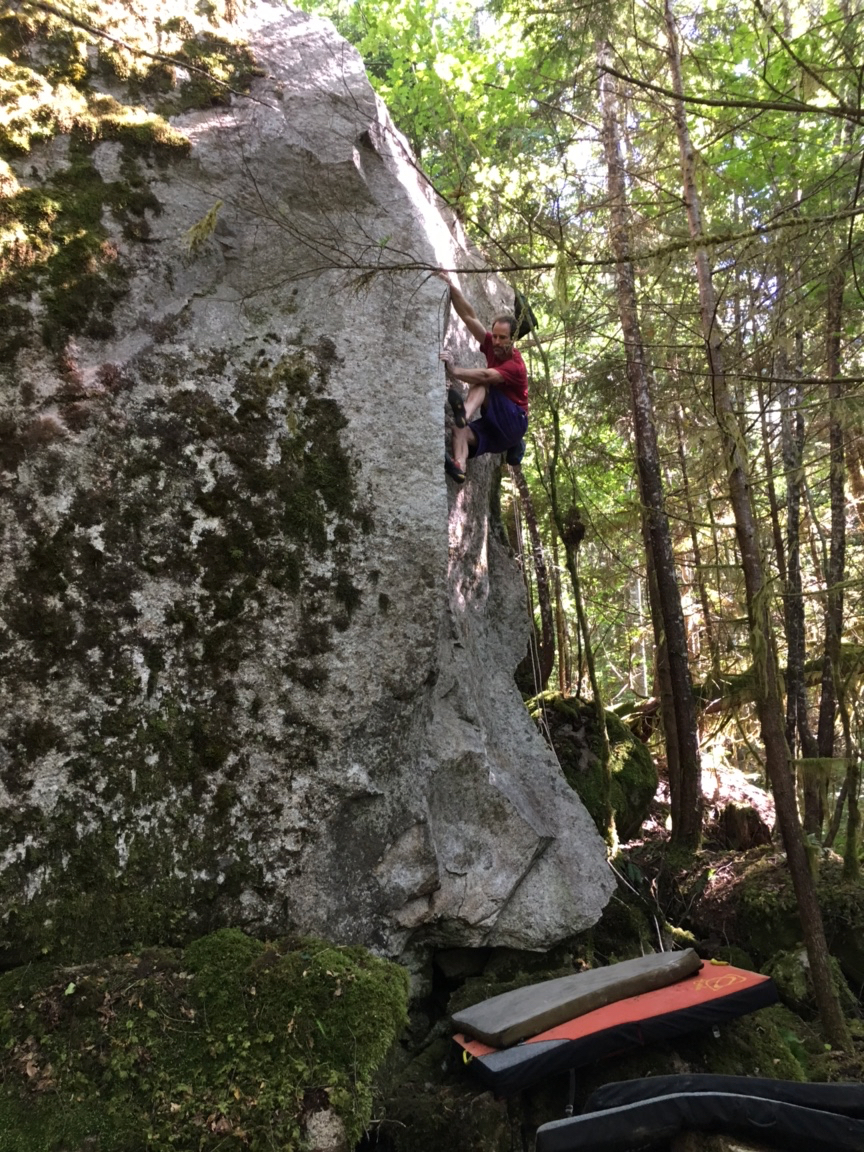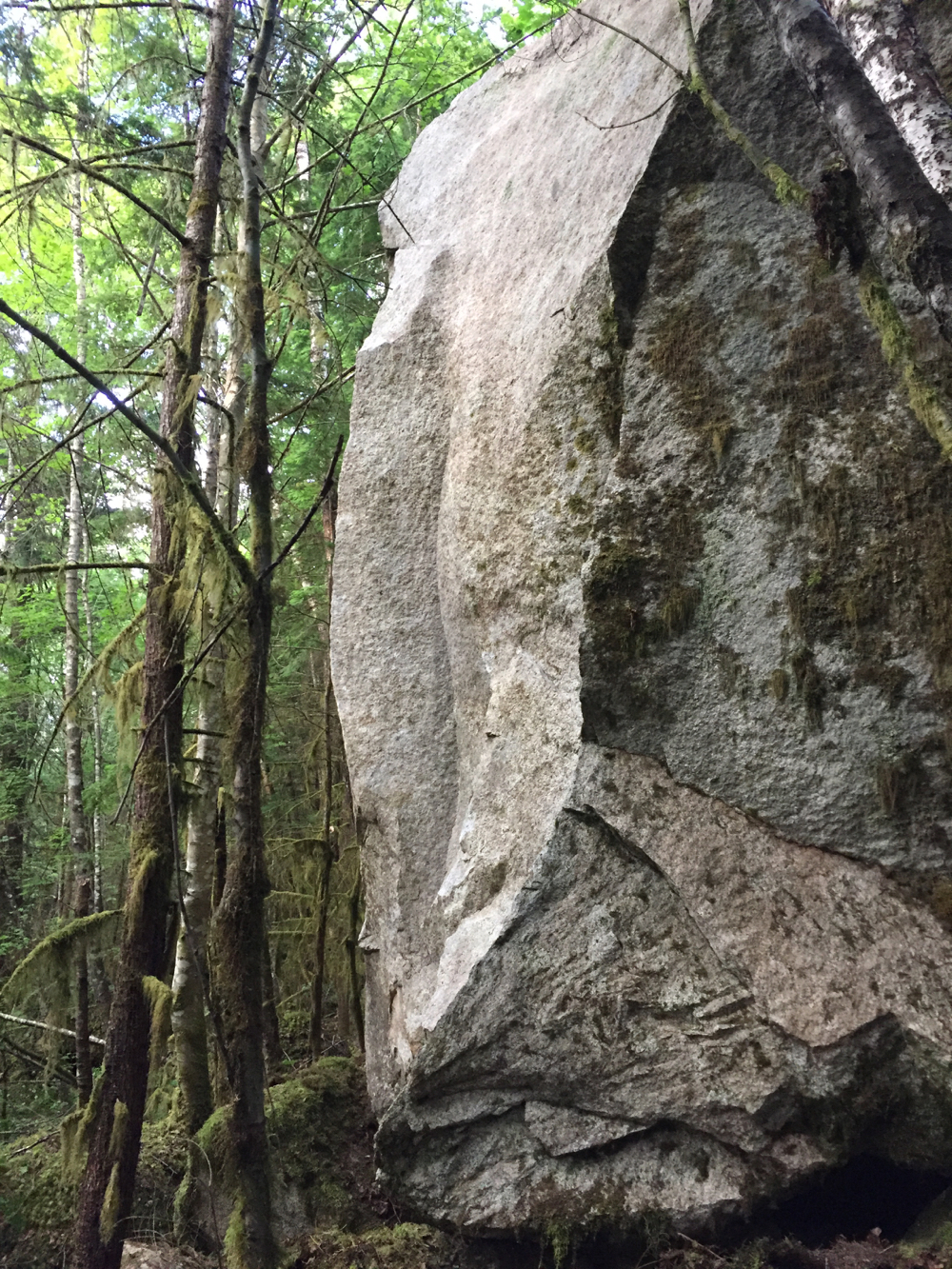 The Mastodon V4 ★★★★★
Peter Michaux, July 23, 2017
Climb the 8 meter tall striking dihedral/arete combination on the west face of The Mastodon boulder. Perfect granite.