In August 2016, I looked from Mount Habrich across the end of the Shannon Basin to the Sky Pilot group. There was an obvious big boulder.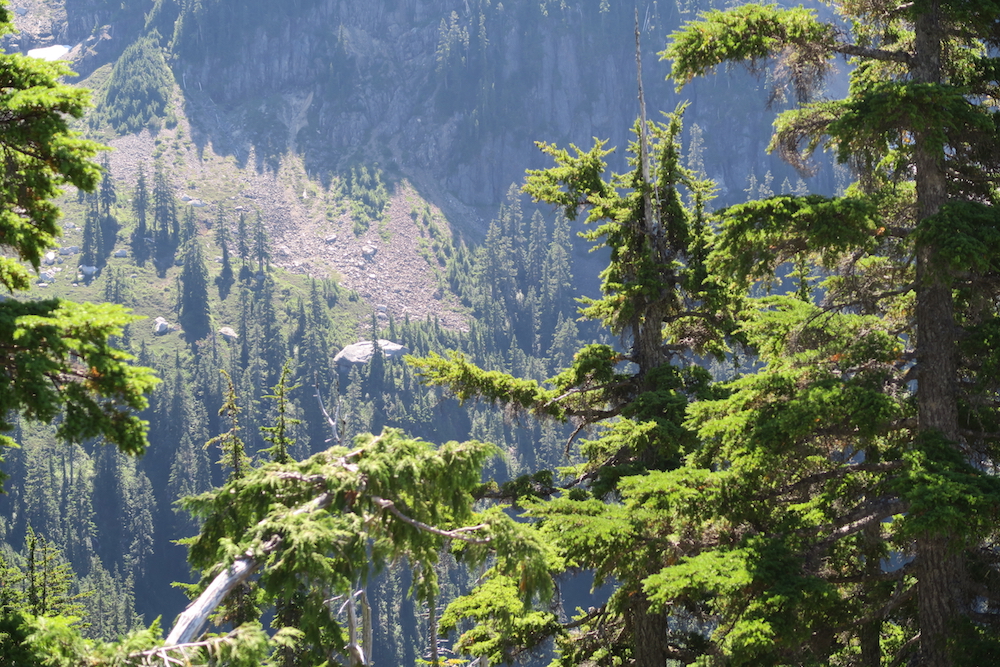 It looked like a big one on Google Maps at 20+ meters wide. See (49.64577, -123.081082).
From the top of the gondola, it is about a 11 km hike round trip with 600 meters of elevation gain.
The boulder is high quality pink granite. Unfortunately, it is flat as a pancake. I had to sit down to make the lip overhead. Actually this looks like a half decent short problem with a difficult lip encounter on small holds.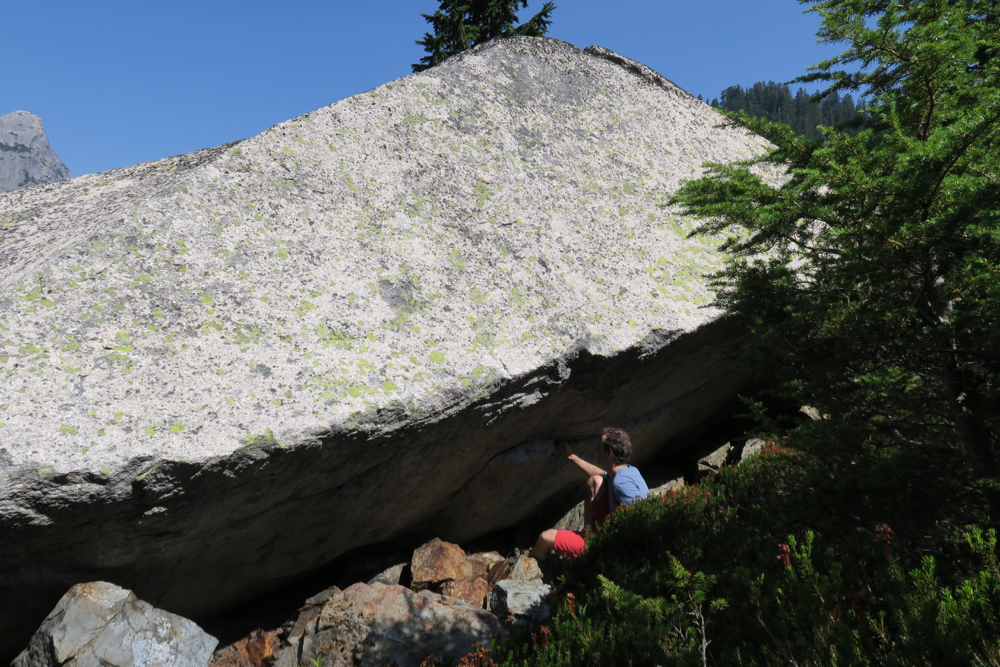 The downhill side is a bit taller.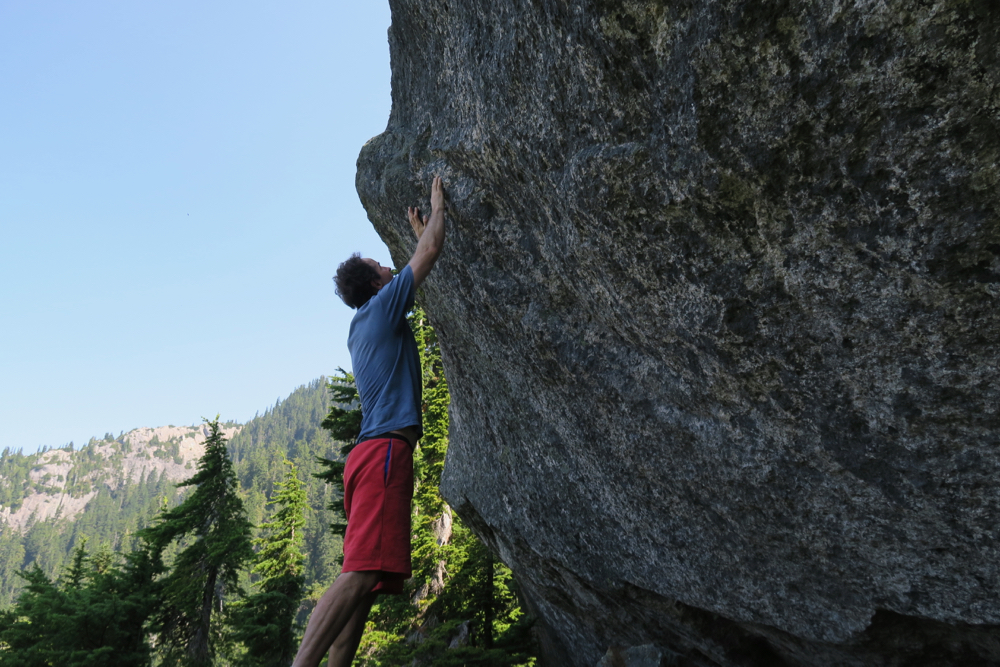 And the tallest section doesn't have many holds but does have a very long steep hillside landing.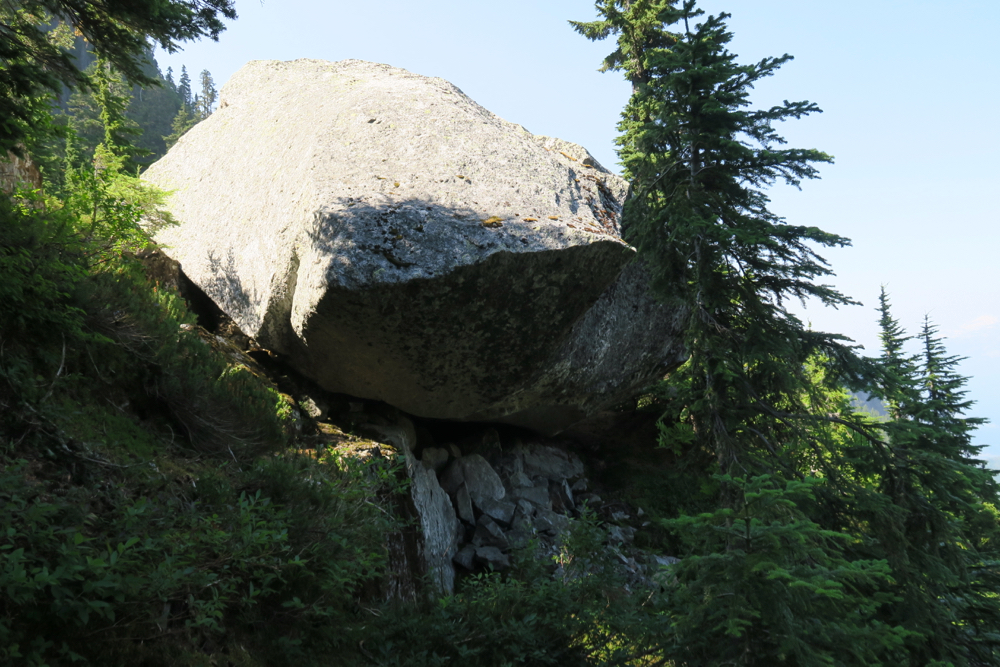 There are several small, very white, very clean, high quality, granite eggs nearby that you can see in Google Maps. I wasn't inspired to lace up my shoes.
Overall, I didn't see much in the way of boulders on either the Mount Habrich and Sky Pilot sides of the Shannon Basin. Maybe right down along the Shannon River. The biggest boulders usually roll the farthest.
The north side Mount Habrich has way more worth exploring.