Nick Gibbs working towards the first ascent of either That Long Distance Feeling or TNT. Wait! What?! Isn't that Black Hole?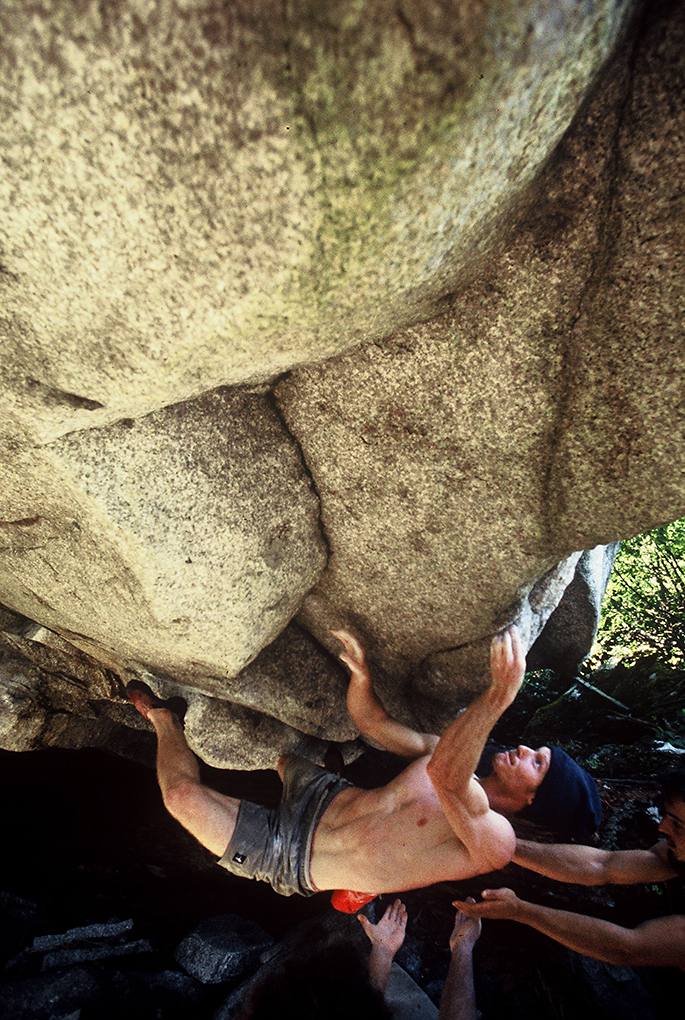 This photo has been replicated by many but this is the original by Jude Spancken.
Nick's original handwritten notes in one of my old spiral notebooks describing his problems That Long Distance Feeling and TNT. The pencil is my writing after he told me he had changed the name of one to Black Hole. None of these versions start where people usually start the problems today.