Sort of high. Sort of bad landing. Sort of burly. Sort of intimidating. Totally rad. Stu Worrall's problem Pale Rider is one of Squamish's finest medium-balls.
Here's a picture of Stu climbing Pale Rider in the summer of 1998.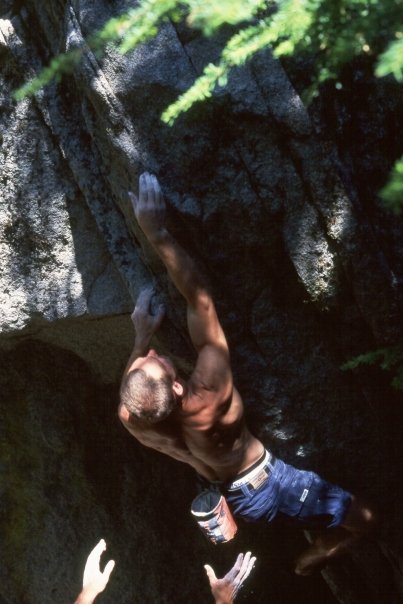 If you are new to Squamish (arrived in the last decade or so) you probably haven't climbed Pale Rider as the top has been overgrown for years. Possibly neglected due to its famous neighbour Ride the Lighting just around the corner to the left, Pale Rider is a worthy destination in its own right.
Knowing it needed a bit of care, I packed up my cleaning gear and hiked up to give it a quick polish. When I arrived, I looked up to see a jaw dropping sight: a gillion ton log laying across the top out. Ill-equipped for such a mighty task, I turned around defeated.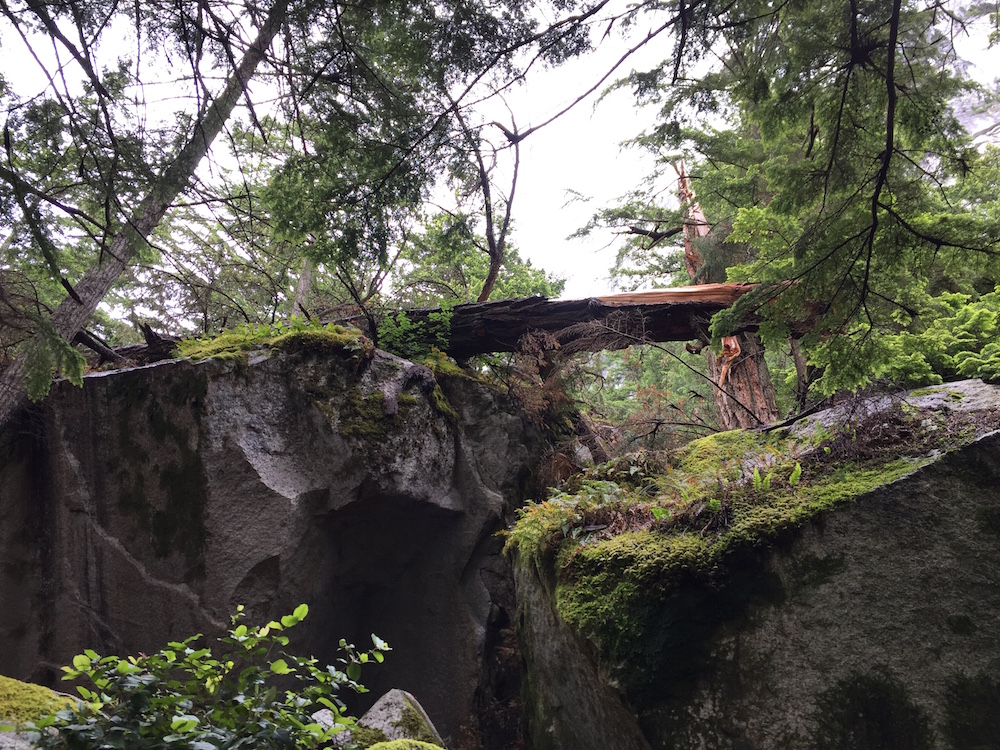 After days of effort and several collaborators, Pale Rider is finally cleaner than ever and awaiting your attempts. After a good rain, it should really sparkle.